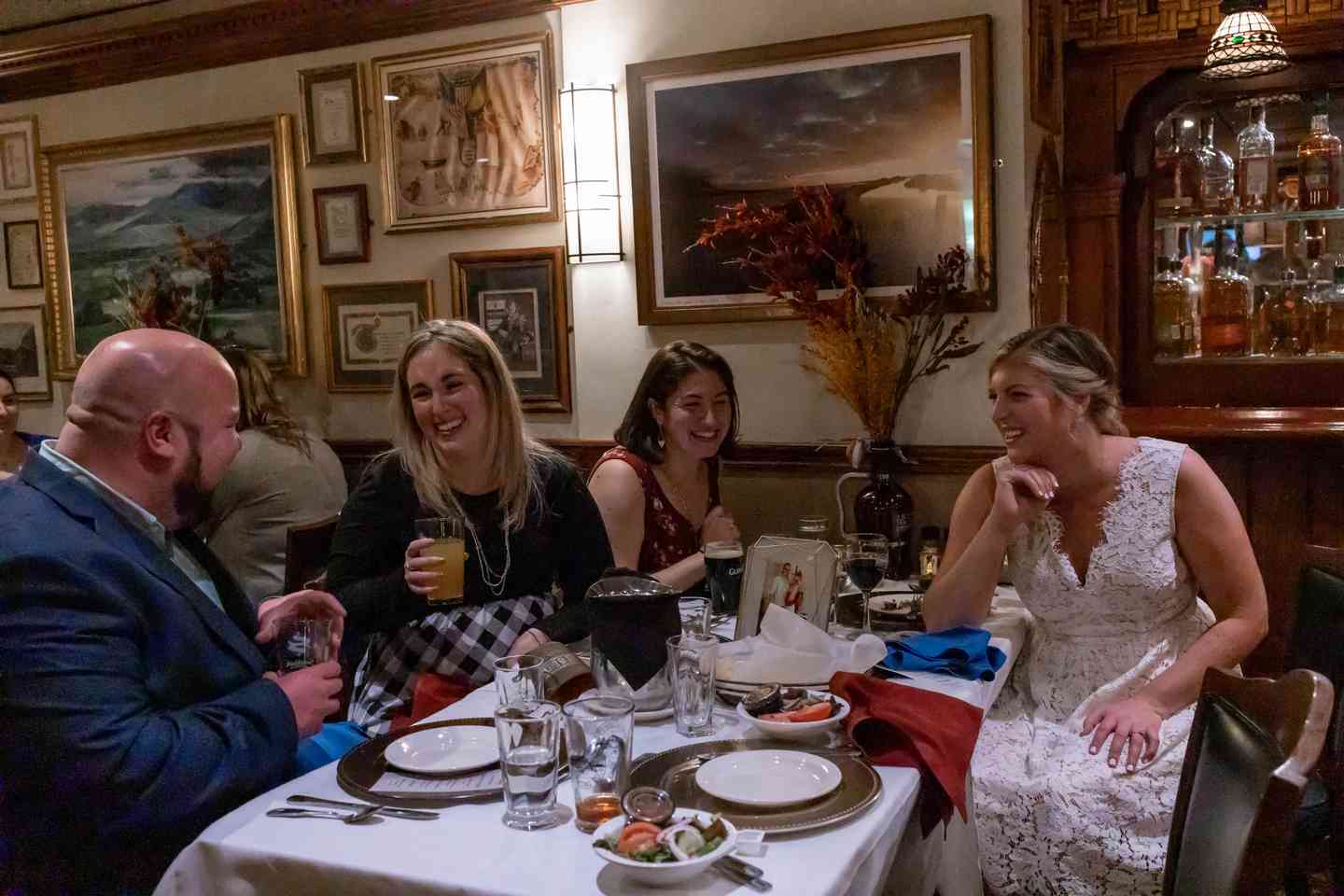 Gatherings
Gather
Whether you have 10 or 150 guests, we can accommodate your private gathering
in one of our seven private rooms or outside in our heated tent, always with proper social distancing.
Formal and informal, long planned or last minute,
O'Connor's Restaurant & Bar is the ideal setting for holiday parties, showers,
rehearsal dinners, memorial luncheons, business meetings -- even small weddings.
YES YOU CAN...
...celebrate within the limits...
carefully, cautiously and gratefully,
with your closest friends and family, neighbors, groups and colleagues.
With 7 private rooms and plenty of space for social distancing,
we will work with your to cater to your needs
to make it safe, personal and special from start to finish.
Please contact us to discuss our group menus and more details.
Current state private party guidelines are maximum 100 guests inside,
maximum 150 guests outside in our heated tent,
always with the proper social distancing,
with tables of six people maximum, at six feet apart.
Sláinte!
The Grand Marshal's Den - seating up to 10
The Snug - seating up to 12
The Parlour - seating up to 30
The Square - seating up to 36
The Wild Geese - seating up to 70
The Terrace - seating up to 20
The Vintner's Nook - seating up to 25
The Terrace & Vintner's Nook - seating up to 50